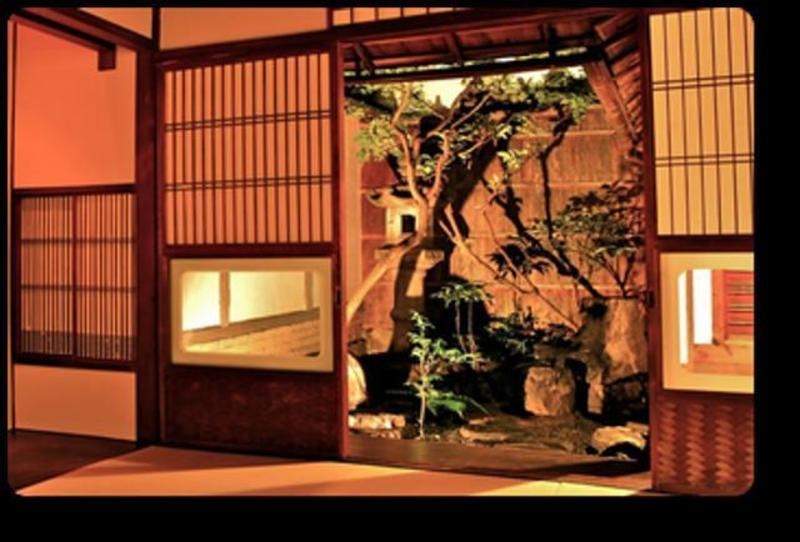 Taiko-Ya Informations
Taiko-Ya offers a comfortable environment for travelers on budget. There are 3 private rooms and women-domitory to accommodate anyone, whether you are traveling alone or in a group.

The private rooms have a lock for your security and privacy. Our facilities include a shared bathroom/shower, 3 re
We are located only 7 min. away from Hankyu Karasuma and Subway Karasuma-Oike. It is very convenient for those seeing other areas in Kyoto and also visiting the neighboring areas such Osaka, Nara, and Kobe.

By JR: from Kyoto Stn, take Subway to Shijo or Karasuma-Oike.
By Keihan: Sanjo-Keihan Stn, take a Subway to Karasuma-Oike (one stop) or walk (10min).
By Bus: Shijo Nishinotoin stop (Line 26, 207, 203, 46, 91, 32, 12, 3) or Karasuma-Sanjo stop (Line 31).


Take Exit 22, go to left on Karasuma-dori, turn left onto Rokkaku-dori (3rd traffic light/ Circle-K convenient store at the corner), go straight about 500m and TAIKO-YA will be on your right, across from Teishin hospital. 7 min.

From Subway Karasuma-Oike Station>
Take Exit 6, go to right on Karasuma-dori, turn right at the first signal onto Rokkaku-dori (Circle-K convenient store at the corner), go straight about 500m and TAIKO-YA will be on your right, across from Teishin hospital. 7 min.


Walk back toward the direction where the bus came from for a few minutes and turn right at the first signal (Fresco supermarket on the corner). Go straight fro 3 blocks and turn right onto Rokkaku-dori. TAIKO-YA will be on your left. 12 min.
Taiko-Ya is located in Karasuma, the central area for sightseeing and shopping in Kyoto. The neigborhood is perfect for travelers, with a mix of the new spots and the tourist sites, such as Chohoji-temple/ Rokkaku-do, Shijo-Kawaramachi area, Gion and Kamogawa-river.
In Kyoto City, a new accommodation tax will be implemented starting October 1,2018. Accommodation charge under JPY20,000 (per person per night), the tax amount is JPY200 (per person per night). Please pay at the lodging facility which you are staying. 1. Check-in from 4pm to 9pm and check-out before 10am. 2. Taiko-Ya is closed for house-cleaning between 12pm and 4pm. (We kindly request our guests to leave the property during the cleaning hour.) 3. Smoking is allowed only in the designated area in the facility. No smoking in rooms. 4.Children under 15 years old is not allowed to Stay at us. 5.Cancellation policy: (1) In advance is required payment  If you want to confirm of the reservation from cradit card. (2)30days before50% (3)14days before100% Cancellation of 2 weeks before requires payment of the full amount. (4)If you have a 3 nights is required cancellation fee of 3 nights. 6.Cashy payment only upon check in. Check-in time is between 16:00-21:00. In the case of late check-in after 21:00, you have to contact us and let us know your estimated time of arrival. We would require an additional payment after 21:00. 21:01-22:00-2000 JPY 22:01-23:00-3000 JPY 23:01-24:00-4000 JPY 24:00-Cancellation You are impossible late check-in if you do not have a credit card.
Informations about Taiko-Ya
Taiko-Ya offers a comfortable environment for travelers on budget. There are 3 private rooms and women-domitory to accommodate anyone, whether you are traveling alone or in a group.

The private rooms have a lock for your security and privacy. Our facilities include a shared bathroom/shower, 3 restrooms, and 2 sinks. Community space for travelers to chill and meet others has a small library, PC and couch. The traditional Japanese garden and beautiful pine bathtub with shower are there for you to enjoy and relax.

Rates include Futon beds, clean sheets, bed lump, shampoo & body soap in shower, hair dryer, free tea and coffee. You also have an access to kitchen, refrigerator, microwave, PC, and Wifi connection for your convenience.